Effective Content Writing: 11 Golden Rules of Writing Content for Your Website
Your content writing skill is as valuable as the design and graphic of your website for the reason that it powers search engine results, intensify traffic to your page and institutes your business as an industry leader. And in this present day content market, at the same time quality and size regulate your capacity to influence copy for business results.
Even if you're not a content writer or a copywriter, in this guide you'll get an in-depth understanding of B2B and B2C writing technique, and the skill to put together a well-written copy, effective SEO pages, blog posts and other digital content.
What is Content Writing?
Content writing is a method of developing, writing and editing website content normally for the purpose of digital or online marketing.
It consists of writing blog posts and articles, copy for videos and podcast, along with content for specific platforms, such as tweetstorms on twitter or text posts on reddit.
Content writing services create (B2C) business relationships with companies that need content, and provide writers to write that content.
Who is a content writer?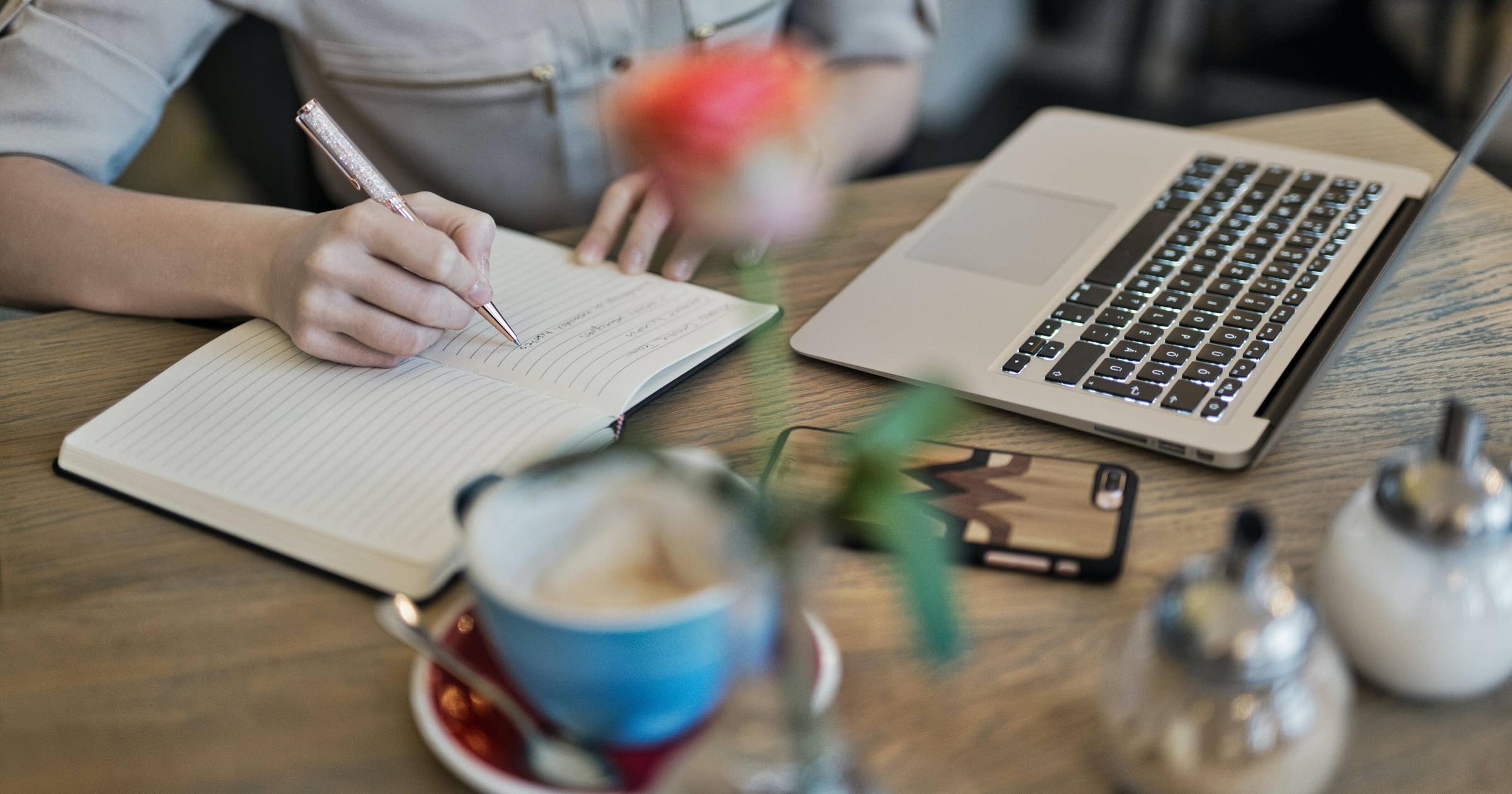 A content writer is someone who specialises in producing relevant, engaging content for websites. Every website is designed with a particular audience in mind and needs a well-written, educative and in all a high-quality content to pass a message to that audience. Normally, the content that a content writer will create will contain keywords that ensure the enhancing of a website's Search Engine Optimisation (SEO).
Tips to Effective Content Writing for your Website
While there is no underground recipe for writing high-quality content, these are some tips that will enable you increase the quality and quantity of your written copy:
1. Write a Captivating Headline.
Your headline defines if your audiences reads the remaining part of your work or not. If your headline doesn't trigger curiosity, pull attention, awaken sentiment or make the reader want to read more about the topic, then you won't attain the needed results with your content.
2. Create a Hook That Grips Their Attention.
You only need three seconds to retain readers, hooked immediately the headline. Your first sentence plays an important role in defining if they'll read the rest of your content.
Therefore, your headline must arrest your reader's concentration and easily guide them into your first point.
3. Do Extensive Research.
Extensive research is very important in copywriting. You must have broad understanding about the topic you're writing about, above all in the B2B market.
Let your copy contain statistics, data and metrics to create and establish authority and support your claims.
4. Focus on a Specific Goal.
Before you start to create your website content, make sure you identify at least one main point or message you'd like to convey to your audience.
Don't forget this – when writing, write and link your copy back to the main point or reason why you created the content at first as much as possible.
5. Create your Own Voice.
Every content you're writing and publishing should be the voice of your company or business and must be uniquely written to match your business's personality.
It's crucial to bring into line your tone of writing to your targeted audience, business website's goals and brand identity.
6. Optimize Digital Content.
The best digital content over and over again, made up of short sections, short sentences and bulleted lists. Digital copy ought to also be optimized for search engines using SEO best practices and the latest SEO content strategies.
7. Edit Your Copy.
Once you've written your first copy, please go back and contemplate how you may possibly sparkle the rough approaches of your writing. In general, writing develops as it goes through one or two rounds of edits—even while it has been written by proficient content creators.
Effective content writing is key in converting your website visitors into valuable customers. This is not just about publishing content out there—it's as well critical to produce high-quality content. Search engines crawl website content and rewards websites with well-written articles by placing them at upper position in search results.
The 11 Golden Rules of Writing Content for Your Website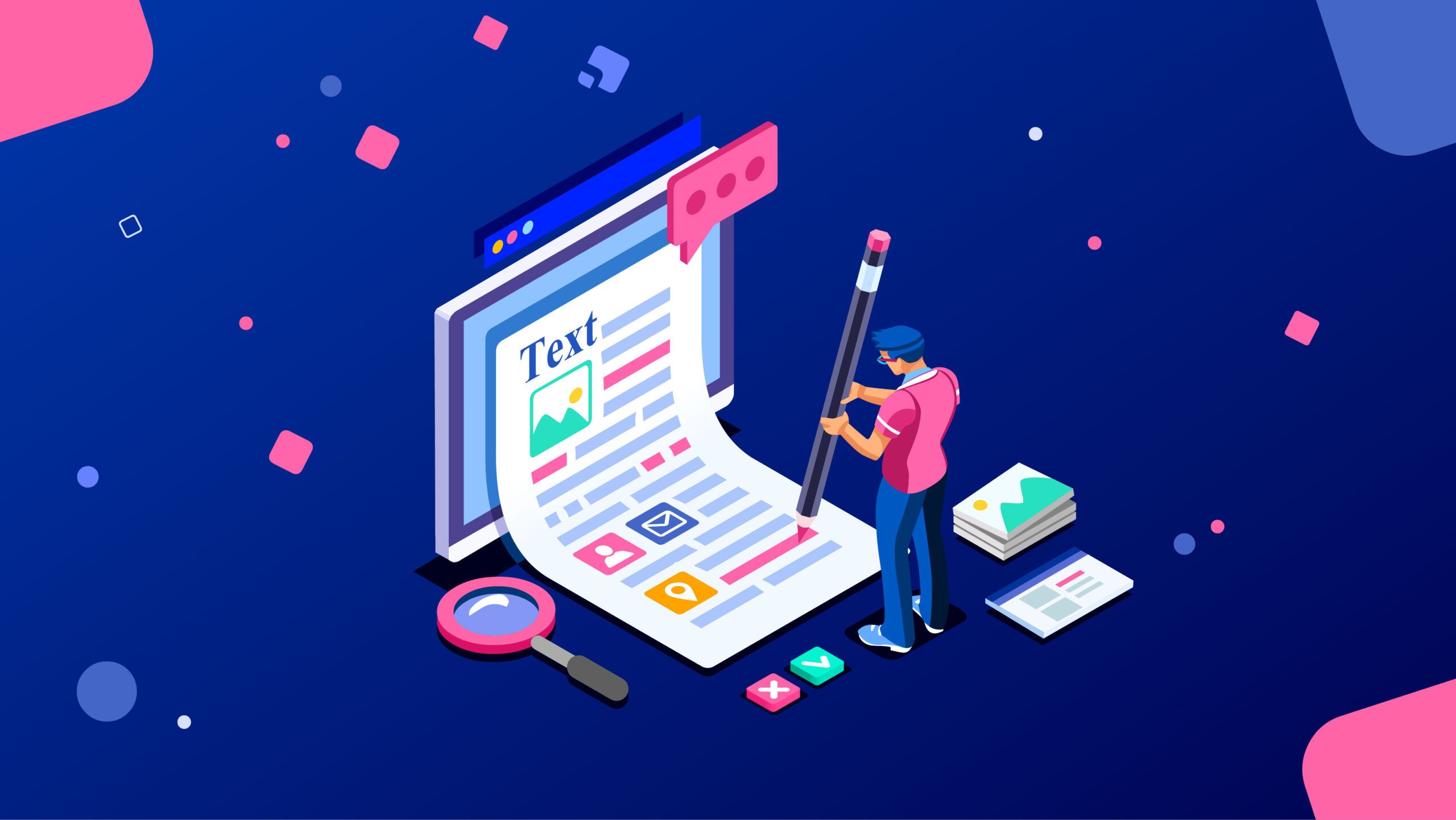 It's true that there are lots of written content online these days – According to Internet Live Stats, 1.9 billion websites runs online, about 3.5 billion searches is made on Google each day, and 350,000 tweets goes online every 60 seconds.
Catching readers' attentions in this exploding digital space is greatly thought-provoking. A research from analytics service Chartbeat establish that 55% of visitors use about 15 seconds or less on a webpage.
So with respect to these facts, good website copywriting is very critical to defeating these facts. A well-written content that is optimized for the people climbs to the top of search results and grips readers' attention.
In this section, we'll go through some writing tips you must apply irrespective of your copy been displayed on screen, media house or craved on the wall.
Keep an eye on these 11 principles to ensure your website content gets the attention of your audience.
1. Understand your Target Audience
Well this option might sound very simple, but many copywriters start writing—or typing on the keyboard—before considering who their target audience is.
Let me emphasize here that, before you start creating content for your website, make sure you have answered these questions correctly:
Questions About Your Target Audience.
Who is my primary audience?
What about a secondary audience?
Who can influence and inform my primary audience?
How will my target market discover my site online?
For instance, let say you've created a website for your law firm. So as a lawyer, your main audience will be your existing clients.
On the other hand, your secondary audience will be much wider and may possibly consist of other lawyers, law journalists, media house or any person who may perhaps need your services in the future.
Now you'll make sure your content is both easily reached and attention-grabbing to all of these audiences.
What are the kind of questions your audience might ask about a specific topic? Which social media platform are they mostly active? What kind of information do they want?
Audiences discover web content across many several channels—social media sharing, Backlinks, email sharing, and search engine results. That last technique is exclusively essential especially when you're writing content for the SEO.
Your article might be exceptionally well-written and helpful, but if it's not optimized for search engines, the probability is a small number of people will see you.
Think of your audience again: what keyword terms are they searching on Google? Make sure to add those keywords in headlines and sub-headers of your copy.
Learn more about How to Use Keywords in Content Writing for SEO
2. Stick to the "inverted pyramid" template
It's important you know this fact that – online readers have short concentration spans – in second they'll scan your copy to know if they can get what they're looking for or not.
Your content structure should take the upside-down cone – the most important messages is set on top of the page. Gradually, you dig down to the more specific, supporting message and end with minor details.
Let say you're building a website in relation to a conference. Your structure should follow:
1. An explanation of the subject, date, and location; should come on top of the page.
2. Supporting details like speakers and their lecture topics would follow.
3. The less important information—like the conference organizers.
4. The history of the conference series or a list of related resources—would come at the bottom of the page.
3. Write short, simple sentences
As I say in the previous chapter, online readers have short concentration span. So the short attention span of today's reader calls for sentences of 35 words or fewer.
A study conducted by webpagefx.com as proven that the typical American adult reads at a 7th to 9th-grade level. So if your website content is easily reached and read will naturally extent a wider audience.
Concentrate on using nouns and verbs; make use of adverbs and adjectives cautiously. Avoid using complex words like "equanimity" or "obfuscate" when words like "calm" or "confuse" can do just the same explanation with better understanding.
Alternatively, there are text score readility tools you can use to score your copy.
Most of the popular tools are centered on the length of words and sentences in a text. Your text's readability is then scored by a number or a grade level.
These three tools can help scan your text and grade its readability:
The Readability Test Tool
The Readability Calculator
Microsoft Word
4. Write Using Active Voice
In content writing, active voice is friendlier that passive voice. Use passive verbs instead of passive verbs and state the subject of the matter.
For instance, as an alternative for writing "A coffee was ordered," write "The man ordered a coffee." Instead of saying "Products can be ordered on our website," say "You can order products on our website."
You can see that the second sentence is more reader-friendly and lively than the former.
Active voice creates and improves straight to the point, reader-friendly sentences. It connects your reader to a real face-to-face discussion.
It's as well more direct; when you speak actively to your audience ("You can do it") it's more engaging and connecting than saying "It can be done."
5. Don't use Summarized and Complex Words For Your Descriptions
Don't limit your writing style to overviews and complex sentences. Precise, real-world examples is more profitable readers, it helps them understand and visualize your messages.
Consider these two descriptions:
We buy the best dog toy money can buy.
Or
We created the "Rough Rover" dog toy from long-lasting, 100% natural rubber, calculated to resist perforations and tears from even the most dedicated of chewers.
A more detailed sentence is the found in the second sentence. You can see that the details in the second description show your readers the dog bone rather than telling them about it.
As an additional advantage, more specific, explanatory product information helps your website's SEO and gives your audience the required message they'll need to convert.
6. Write Understandable Sentences
You must understand that the internet is for anyone and not just for technically inclined people. So ensure your content is being understood by anyone that come across it. Exception of non-English people. Write out acronyms on first mentions.
Shun profession code-like language. May clear explanation of every complex or niche terms. And make available hyperlinks to other articles where readers can learn more understanding about an information on a particular topic.
For example, let's look at this sentence:
The journalist got hold of a SOT from the MOS, drove back to the station and put the story in the can.
The above statement can only be understood by those in the broadcast journalism. But a friendlier-like revision id
Many of these terms are understandable only to broadcast journalists. A reader-friendly revision would be:
The journalist interrogated a bystander about the incident, and documented her statement to include in the story.
Though this tip is particularly significant if you work in a technical industry, but want your website to attract non-expert audience.
You must bear it in mind that, your content should be created with your targeted audience in mind.
Making use of easy-to-read language, will help your reader understand what you're offering and also make them take relevant actions applicable them.
7. Blend your word choice
Words are like chocolate – people have their likes. But in terms of visitors' interest, variety is important. Word clouds are amusing tool you can use and can be of benefit to you depending on your choice of words.
Copy and paste your text into a free word cloud tool like this one to create your cloud. The more you use a word, the bigger it will look in your cloud. Have you overused a certain word? Type it into Thesaurus.com to find new synonyms to enhance your text.
Are negative words rising out in your cloud? Now you know just what to correct for a more positive tone. While writing, watch out on your website keywords: these have to appear a number of times in your content, so it should be easily recognized in a word cloud.
Here's the exemption: consistently maintain keyword phrases across your website so you don't keep confusing your visitors.
For example, if you're a photographer, don't use "photoshoots" on one end of your page and then use "photography sessions" on another end.
First, make a list of keyword terms that best define your company and group together related keywords. Now pick your main keyword (top choice) and write with it everywhere on your website.
Just like this:
Use: invoice. Not: bill
Use: photoshoot Not: photography session, photo appointment, shoot
8. Make your copy scannable
As I said earlier, that you need to put your most important point at the top of your copy. In addition to that, ensure your content is easy to glance at.
Most of your new reader will first of all skim your content to find a particular piece of information they're searching for – should they find them, they stay and read. And if they don't find what they're looking for, they'll quickly bounce off.
This is a true fact. Even if you land on a website for the first time, what you tend to do is to first scan through the body of the content to find a particular message, if you see it – you continue reading, if not you zoom off.
As a replacement for of text-heavy paragraphs, use bulleted or numerical lists. As an alternative to one long page of copy, classify content into categorized tags.
Always add in "white space." This is an empty space that surrounds paragraphs, images, and other elements on your website. All the same it may give the impression that it's just a wasted space, it's in fact a web designer's best friend. Well-spaced amounts of white space round your content make your copy more readable, and fun to read.
It's also essential to distribute your content into sections with explanatory sub-headers. For example, a website about climate change may possibly categorize content under the following headings:

Drivers of Climate Change

Current and Projected Impacts of Climate Change

Solutions to Reduce Emissions
These sub-headers will not only help readers navigate your page, it'll also help search engines find and crawl your content.
Add (H1) heading at the top of each page, use (H2) headings to separate your main content, and use small (H3) headings for any less important points.
9. Include multimedia
At times an image—or infographic or video—actually is valuable a thousand words. A Study according to Hubspot, illustrates that 90 percent of the information transmitted to the human brain is pictorial, and people treat visual figures 60,000 times more rapidly than text.
An easy-to-read graphic representation or diagram also do a better job of clarifying a complicated topic than text alone.
If you're not a graphic designer by profession, there are tons of ways to use images on your website and a number of great tools are out there to ease your journey in the world of making graphics yourself, tools like Canva and Piktochart.
Images are content explainer, giving rise to your page being easier to read. We vouch that you have at least one image on every one page of your website.
10. Website Content Hyperlinking
Website content hyperlinking is an awesome way to help your visitors and reader get easy access to other pages on your website.
You can help your readers discover other valuable written-content on your website by hyperlinking specific words – like the underlined blue words on this page, especially those on your own website.
This will help to engage your readers with your content and navigating through your website.
Let say this sentence appeared on your blogging tips website: Search engines adore new content, and therefore, blogging is a great search engine optimization (SEO) tool.
You can hyperlink "search engine optimization" to a page on your site to help your reader understand the topic.
Creating these internal links within your own website also helps your SEO, but make sure such links are relevant and helpful always.
Even as you add links to your content, make sure is at a reasonable amount. Don't overload your text with links so you do not confuse your readers.
Google recommends keeping the number of hyperlinks on a page to a "sensible number."
11. A Good Call-to-Action
Good quality websites concludes each content with a strong call-to-action (or CTA for short). Is there an expert or a service provider your reader must contact for more information? Or an exciting video they should watch? Or an associated blog post they can read or a eBook that's downloaded? This content strategy will help drive your readers to new areas of your website and inspires them to promote your content to their family and friends.
Ensure to keep your calls-to-action straight to the point, also start your CTAs with action verbs like "Download," "Share," "Join," "Sign Up," "Learn More" or "Watch." In addition, by all means to always include a hyperlink that really allows your readers to achieve the action you're asking them to take.
Final take on Effective Content Writing for Website
Hmm, creating content for website is a skill.
Generally, Writing is tough work—writing content for your website, at the same time more so. But bear in mind, you don't have to write great copy at first time! But after your content is online, you can do monthly website audits to examine and boost its performance.
With these writing tips, you're equipped to craft effective content for your business that echoes authority.
I hope this guide has helped you, please share with your friends and family.
Thanks.
He is Digital Marketer who is passionate about blogging. MarketingBlogo was birth has a result of misconceptions about the reality of online marketing for business growth.